As part of SILKNOW, the Instituto Cervantes of Palermo organized this monographic program along May dedicated to the Silk Road and the relationships between Spain and Sicily. The program consisted of a didactic exhibition and eight conferences held by Italian and Spanish art history speakers.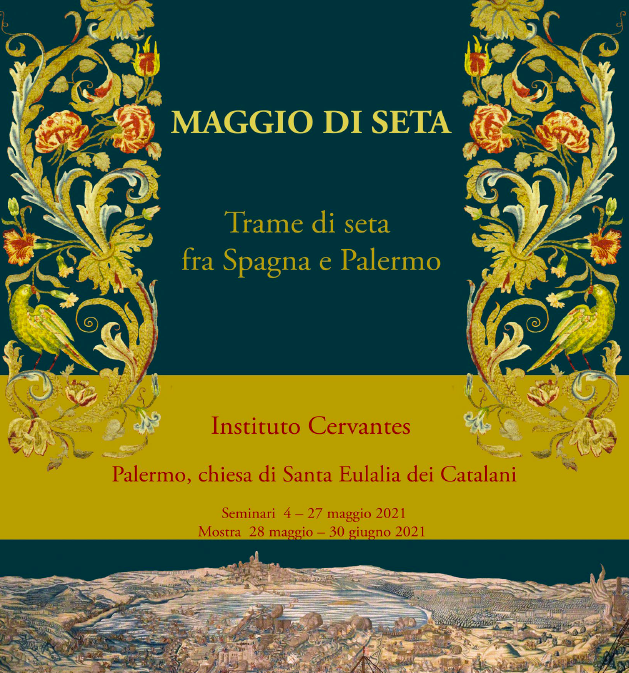 Lectures:
They will be available on our YouTube channel.
Exhibition:
Church of Santa Eulalia dei Catalani, Palermo
28 May – 30 June 2021.
A selected exhibition of Spanish textiles from the Treasury of the Palermo Cathedral and the Diocesan Museum of Monreale will be displayed. The sacred insignia, which belonged to illustrious bishops will be reproduced on the photographic panels. In addition to making known this heritage, we offer the possibility of entering into the world of silk weaving. A QR code has been attached to each piece, allowing visitors to examine their weaving techniques and their 3D virtual reproduction.
Read the full post here.