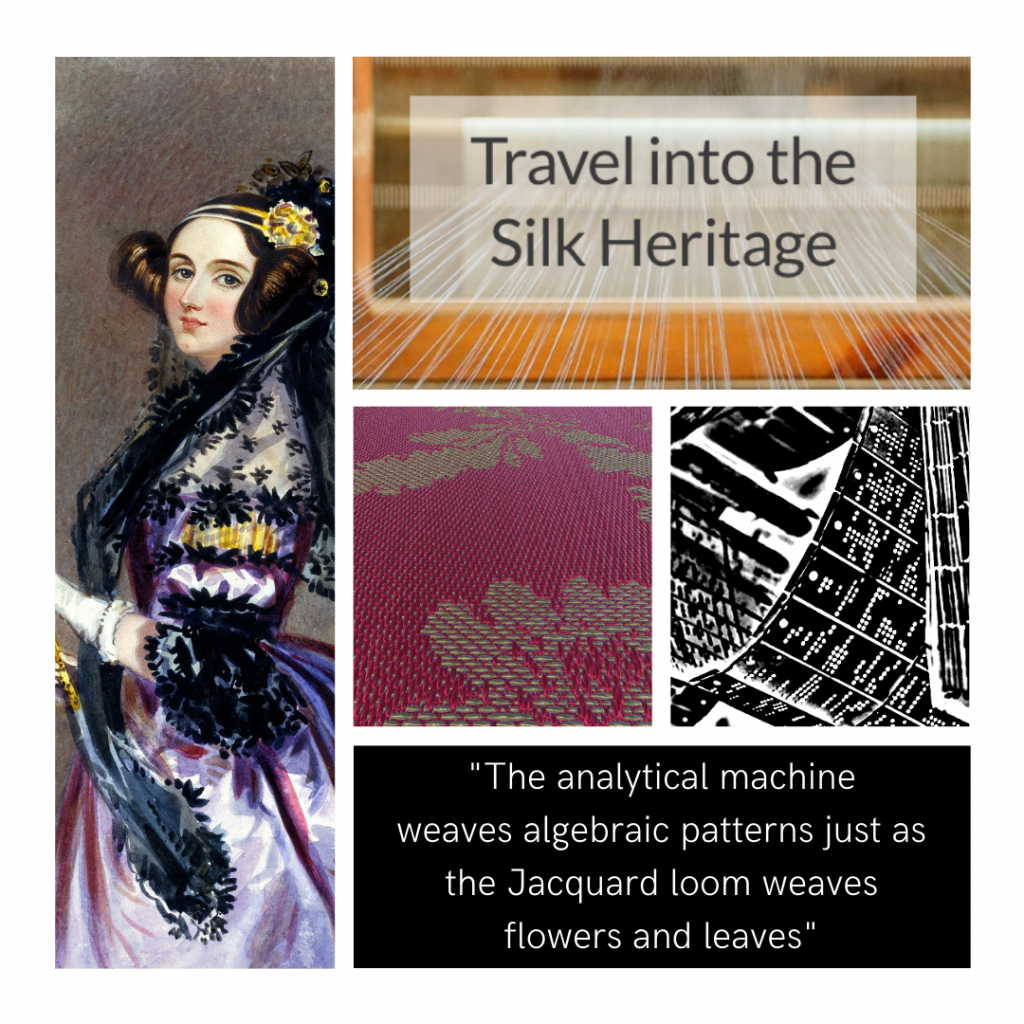 Although silk textiles were for many centuries very precious trading goods across the Eurasian continent and further, the knowledge about how production started in Europe and its culture surrounding it is not very known or easily accessible anymore. Textiles, clothes, furniture and so many other objects are scattered around museums and collections and information about them are not easily accessible, neither for researchers nor for the fashion industry and the broader public.
To solve this issue, we created ADASilk (Advanced Data Analysis for Silk heritage), which integrates an exploratory search engine and a Spatio-temporal map, is built on top of the SILKNOW's knowledge graph that contains nearly 40,000 fabric entries with images and other relevant information describing them (e.g., production place, production timespan, material, technique, etc.). This repository is named ADASilk after Ada Lovelace, the British mathematician whose connection to the origins of computers is well known by now.
The data contained in ADASilk comes from the archives of Boston Museum of Fine Arts, CDMT Terrassa, Garín 1820, Joconde Database of French Museum Collections, Metropolitan Museum of Art, Mobilier International, Musée des Arts Décoratifs, Musée des Tissus, Paris Musées, Red Digital de Colecciones de Museos de España, Rhode Island School of Design, Sicily Cultural Heritage, Smithsonian, Versailles, Victoria and Albert Museum.
ADASilk is based on a generic exploratory search engine for knowledge graphs being developed at EURECOM and includes scientific contributions from Universitat de Valencia, Centre National de la Recherche Scientifique – Lyon 2, Universita Degli Studi di Palermo, GARIN 1820 S.A., Institut Jozef Stefan, Gottfried Wilhelm Leibniz Universitaet Hannover, Monkeyfab, and Instituto Cervantes.
The Virtual Loom and Spatio-Temporal Maps visualizations have been developed by Universitat de Valencia.