What results are we expecting to achieve?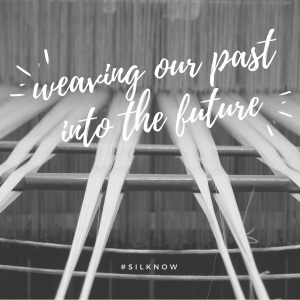 To provide many institutions, custodians of an immense textile heritage, with ICT resources that allow them to open their hidden wealth of European heritage to worldwide audiences.
To contribute with strategies and best practices for the better curation of digital data in textile heritage institutions, particularly among those of small-to-medium size.
To facilitate better strategies and the design of innovative tourism services about silk heritage, enriched through digital contents.
To create enhanced didactic tools, scale models (in computer graphics and 3D printouts) of historical textiles that visualize their internal structure.
To spark creative efforts by modern designers, putting silk heritage within the reach of today's consumers by well-informed reuse of its motifs.
To pave the way for further R&D+I in 3D printing for the textile industries.
To produce teaching units in digital format, according to different levels of the Common European Framework of Reference for Languages.
To become a resource for project-based learning assignments, through a specific tutorial developed collaboratively with participating schools' staff.
To connect content providers with fresh and interesting content, improving public knowledge of the Western Silk Roads, as well as their tremendous impact on our international relations, industry, technology and culture.
To support regional policy makers in the implementation of their smart specialization strategies, with a focus on digital Cultural Heritage.