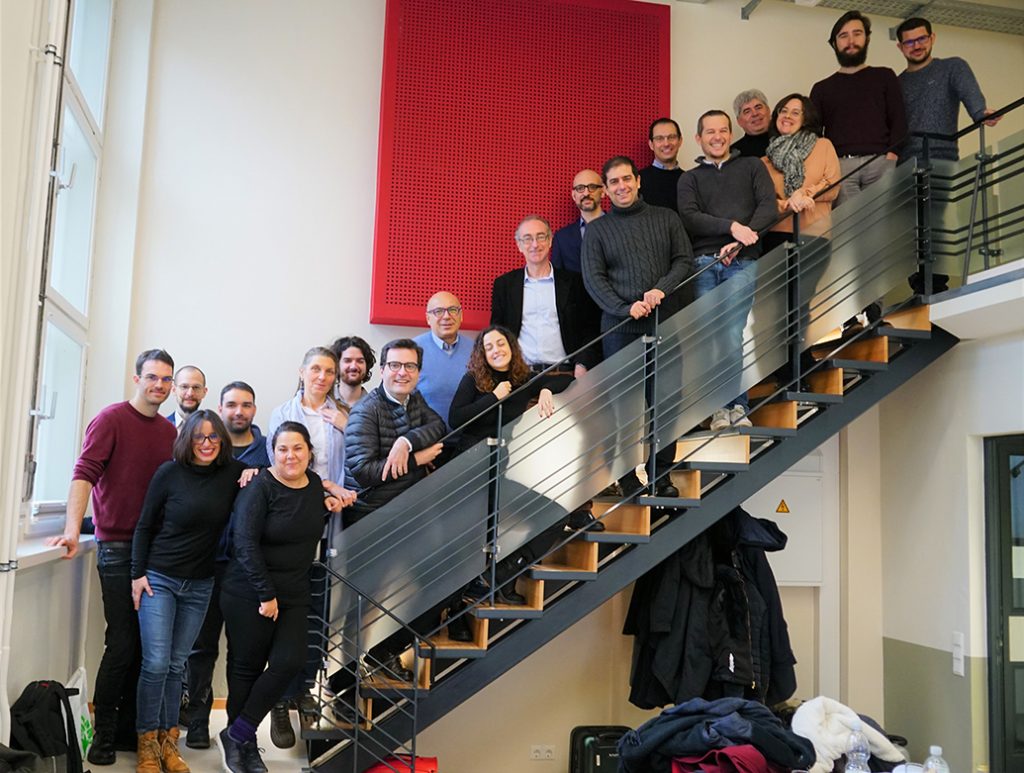 On the 11th and 12th of December, the SILKNOW team gathered at the LUH HQ in Hannover, Germany. The session was opened with a short meeting with the SILKNOW EEAB, where the project advancements where showed.
Next, each Work Package leader explained the progress report and cross-work packages discussions were held, especially regarding the impact of the extension of the ontology. It was the time to talk about how to connect the Thesaurus with the Virtual Loom, CIDOC-CRM and the Ontology.  Many philosophical and technical discussions were conducted, the interdisciplinarity of the team was key to address the problems we found on our way. Textiles in general, and silk in particular, have an extra difficulty to understand their materiality, their construction and their evolution in time, that is why, SILKNOW has art historians, artisans, textile engineers, ICT engineers and digital savvy's in their team.
Finally, the next face-to-face meeting was scheduled, it will take place in May in Nice.