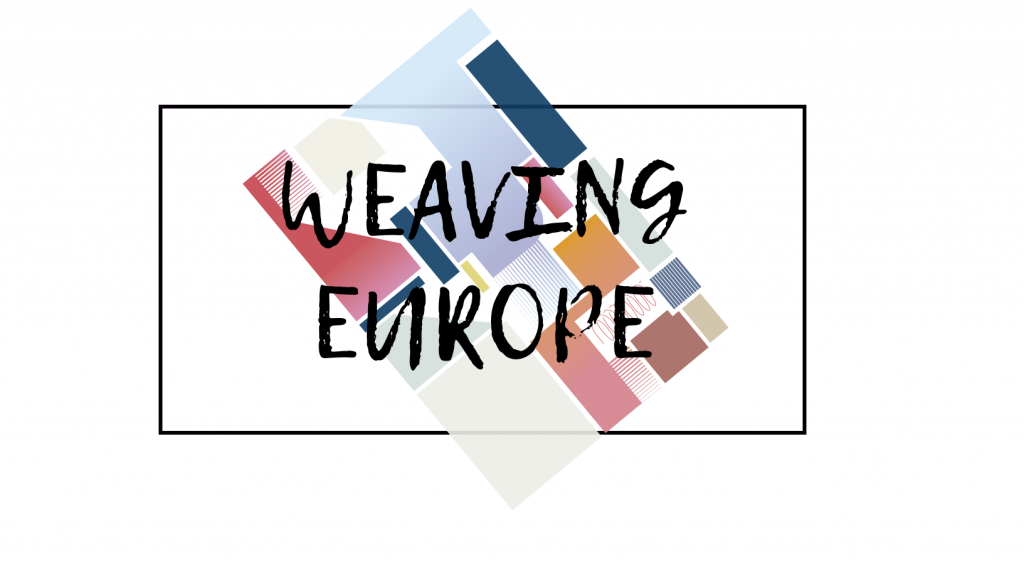 Silk Heritage and Digital Technologies
30 November 2020 – 4 December 2020
The aim of this international conference is to spread current research about historic fabrics together with the latest technology applied to cultural heritage. The forum will merge professionals from different areas as museums, tourism, creative industries, innovative hubs, universities, etc. where heritage and technology are the junction points.
A further goal is to generate a collaborative code of practices to promote defence and safeguarding of textile heritage. It should include methodologies on cataloguing and inventory that will increase the cooperation among institutions to share data and provide open access to it.
We invite researchers and professors from the academic area, undergraduate, postgraduate and Ph.D. students; private companies related to tourism, creative industries, arts, crafts and traditional industries; fashion professionals and business-related to the silk industry to submit your abstracts.
Topics
TOPIC 1: Information Technologies (ICT) and textile heritage communication
TOPIC 2: Silk Museums
TOPIC 3: Creative Industries & Social Innovation applied to Silk Heritage
TOPIC 4: Sustainable Tourism applied to Silk Heritage
TOPIC 5: Conservation and Restoration of Silk Heritage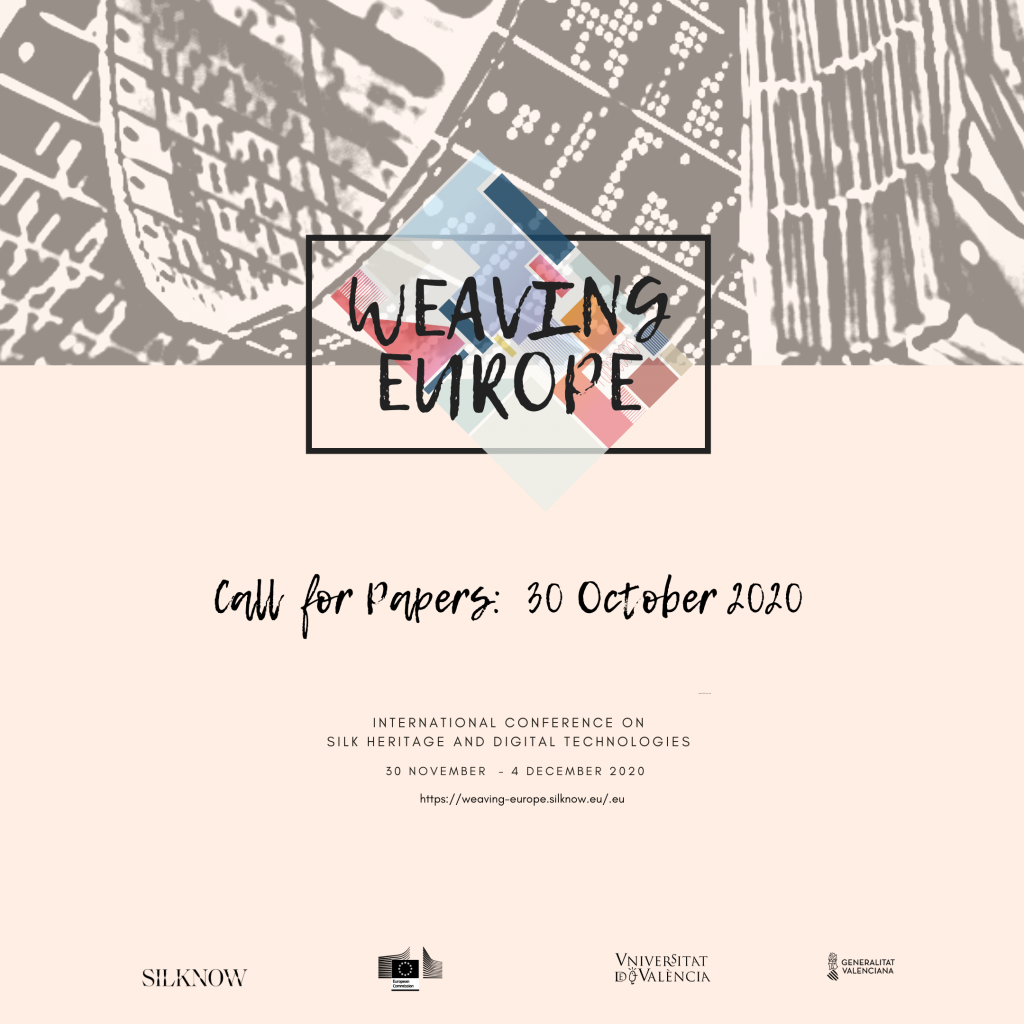 Instructions – Call for papers
All participants are invited to submit their proposals before 30 October 2020, specifying the group/topic in which the paper or poster is addressed to. Proposals must include the following information:
Abstract (maximum 10 lines)
Keywords (between 5 and 7)
Name, surname and e-mail of the authors
Institutional affiliation of the authors (name, postal address and telephone)
The contribution must be original and must have not been previously presented to any other meeting or submitted for publication. The paper must be submitted by e-mail attachment to the conference secretariat:
The paper prepared according to the template should be prepared in English or Spanish language. The Scientific Committee will review all papers and will send the acceptance as oral presentation or poster. The volume will be published by Universitat de València.
Please send your abstract to: info@silknow.eu
Deadline: 30 October 2020
More information: https://weaving-europe.silknow.eu/