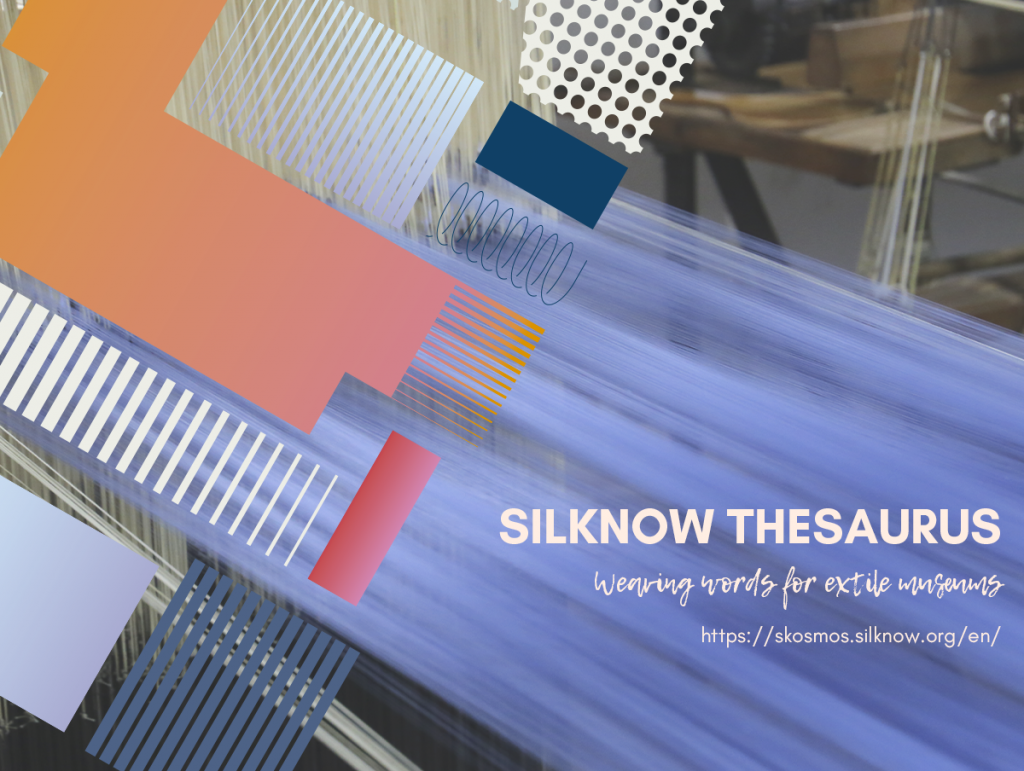 If it does not have a name, it does not exist
The cultural heritage domain is characterized by large, rich and heterogeneous data sets, while institutions in charge of preserving the world's memory strive to obtain controlled vocabularies based on their own collections. The result is multitudes of vocabularies in different languages that are difficult to standardize. This problem increases when dealing with textile records and specifically with silk ones, which comes from multiple sources that have been mixed up across time and space. Moreover, it changes according to specialties (weavers or historians), nationalities (Europe or North America), or disciplines (ethnographic specialists versus art historians), etc. For example, local variations of a term are rarely taken into account (e.g. espolín has different meanings in some regions of Spain). This has led to the use of different terminology in specialized organizations in order to describe their artifacts. This makes data interoperability very difficult between independent catalogues. Among that, the interaction level of existing resources is low, complex queries are not possible and results are poorly shown.
To meet these challenges, SILKNOW has built a multilingual thesaurus in four languages: Spanish, French, English and Italian, dedicated to the specific vocabulary of historic silk textiles, which also includes local term variants. It collects more than 800 terms that not only come from academic and historical sources but also from oral history, as knowledge coming from weavers is something that SILKNOW intends to preserve. Terms that can be found include silk weaving techniques, designs, looms, costumes, etc.
https://skosmos.silknow.org/en/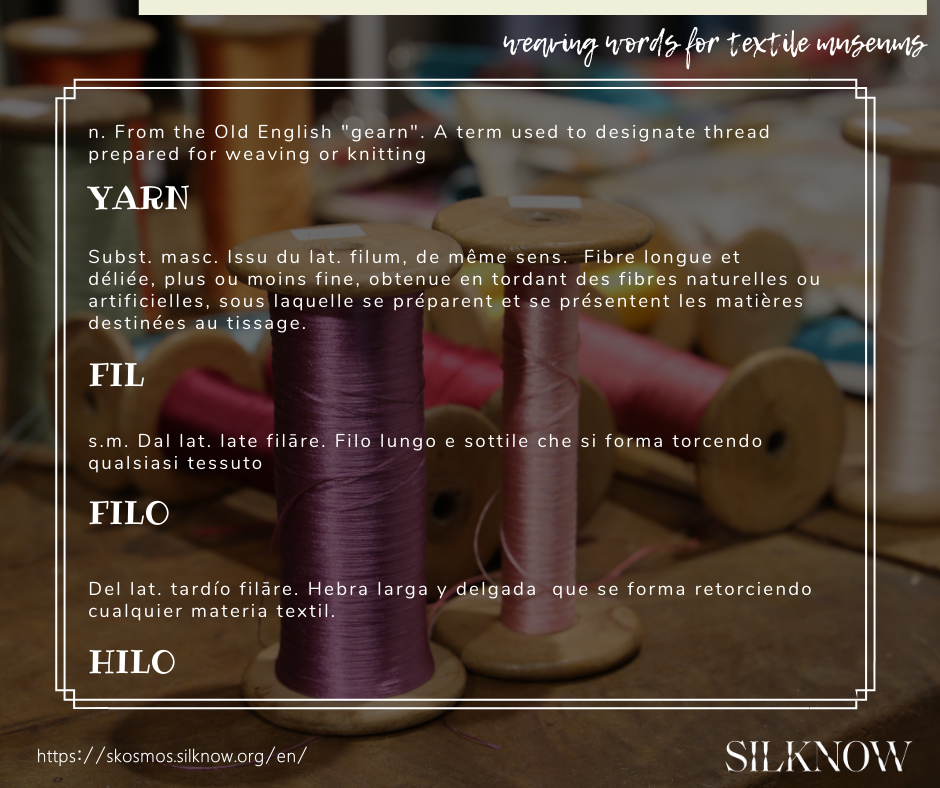 The thesaurus, freely accessible and free for users, offers a specific controlled silk vocabulary, which did not exist until now, since there were only some thesaurus on fabrics of all types and some others of private nature. It is geared to researchers, students and cultural heritage professionals. For example, a researcher may use the thesaurus to connect terms that she or he could have found in historical documentation, providing updated, standard naming for these terms. In addition, when planning exhibitions, a curator often needs to either write the exhibition catalogue or ask for a loan to another museum. In these cases, artworks coming from other countries can be identified in their vernacular languages. Having a thesaurus will help curators to standardize terminology. Art history and conservation students will be familiarized with a variety of textile terms.
The thesaurus will help heritage institutions to provide access to and preserve silk heritage in the digital environment. Participating and collaborating institutions will radically improve their cataloging practices and digital data retention. Therefore, the thesaurus will serve as an example of the benefits of shared cataloging frameworks and data interoperability.
If you are an institution dedicated to the conservation, preservation and dissemination of silk heritage, we encourage you to use our thesaurus, and we will be happy to hear from you in this survey!