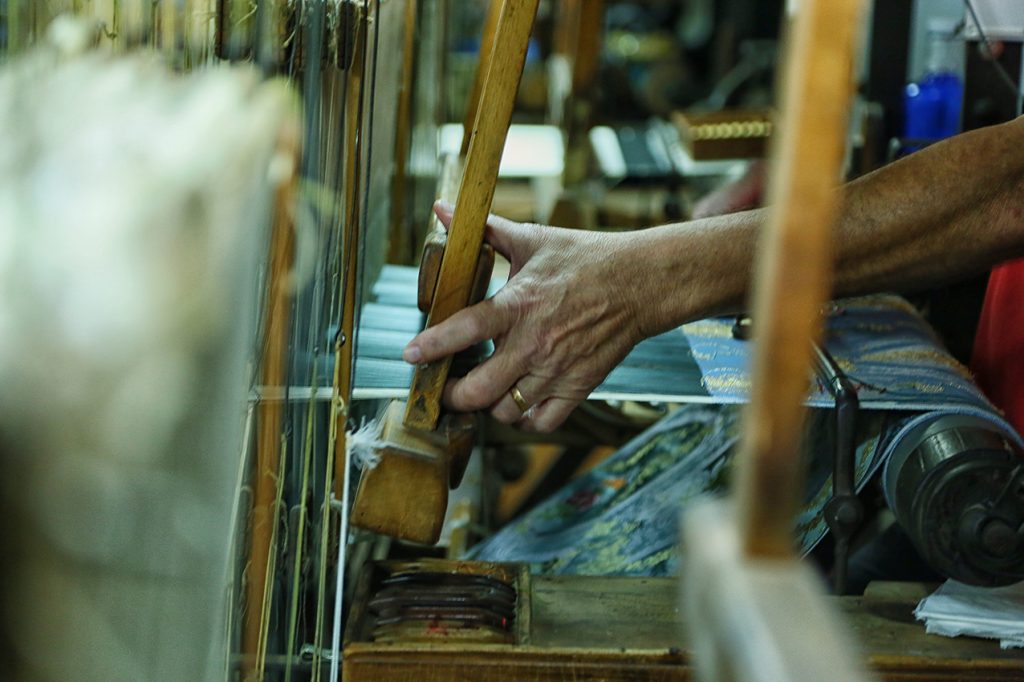 European history is woven in silk. Few materials have had such economic, technical, functional, cultural and symbolic presence throughout our past and present. Common ideas about the Silk Road most often are limited to its ancient and Asian origins, ignoring the importance of its later European ramifications. There is, however, an increasing interest in the Western Silk Road, the network of production and market centres, spreading over various European countries.
Today, the textile industry has a huge global impact. According to EURATEX, EU clothing and textiles production is predominantly carried out by SMEs, directly employing 1.69 million people, 70% of whom are women, with more than half a million job openings anticipated in this sector until 2025. The Commission has recognized that Fashion Industries -textiles among them- are at the heart of the creative economy, generating huge economic wealth and preserving European identity, culture and values. Creative industries are faced with a digital transition that is shaking up traditional models, transforming value chains and calling for new business models.
SILKNOW, for textile creative industries, but also do-it-yourself fashion fans, offers the ability to reproduce historical textiles through 3D-printing. Thus it will offer a new technology that can be especially useful for customizing products such as small, prêt-à-porter items, not only costumes.
The Virtual Loom can be a very useful tool since it will allow you to visualize finished designs, without having to invest time and money. On the other hand, the VL allows users to change colours, yarns, weaves, techniques hence, traditional factories can experiment with new designs and materials such as 3D printing, opening to new markets.
Virtual Loom website: https://silknow.eu/virtualLoom-v0.91b/
Click here to check the full video